SATURDAY JUNE 15, 2013
Friend of Valley Village Bob Saget returned to host Showtime!. This is the 13th year that Bob has been involved. We've been extraordinarily lucky to work with Bob.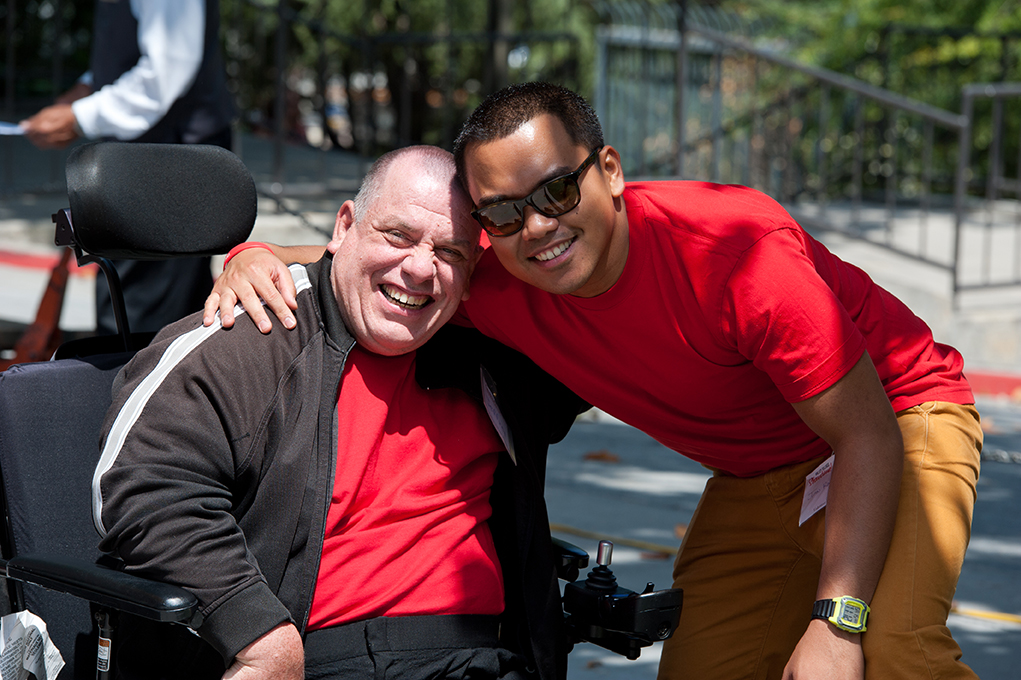 Jeffrey and Juno at Showtime!
Showtime! has been the major fundraiser for Valley Village, a San Fernando Valley 501c3 nonprofit that provides 17 family-style homes and three therapeutic day programs for some 400 men and women with severe intellectual and other developmental disabilities. Founded in 1971, Valley Village, headquartered in Winnetka, is the place where adults with developmental challenges thrive.
At the 2013 event, some 250 guests sipped champagne at the Garden Party and shopped for unique items at trendy boutiques. Guests were treated this year to live music by the West 79th Street Jazz Funk Band at the Garden Party, by the band The Ambivalent in the Grand Lobby, and by singer/songwriter Juno Rada on stage during intermission. After lunch, they enjoyed a comedy luncheon with the keen humor of Jeremy Hotz, who has appeared at many venues, including the Laugh Factory, and has created many notable characters. He has also appeared in films and television.
The event raised money for ongoing programs including music, ceramics, arts and daily living skills. Guests also bid against each other to raise money for clients to go on a pirate adventure dinner theater sometime in the fall.
Sign up for our e-newsletter here to ensure that you receive the latest updates on Showtime! and other Valley Village happenings.